I had a great time watching this year's Superbowl. But, I must admit, the only running I did was to the grocery store. I didn't plan the menu for this year's festivities until the last minute, so I found myself going to the comfortable standbys of fatty, calorie-dense munchies.
I knew full well what I was doing. But I was like a little kid acting out in complete defiance.
What? Cheese stuffed tater tots wrapped in bacon aren't good for me?
Tough!
Processed meat in tube form has more sodium than a salt-lick?
Bring on the brats!
I was naughty.
Very naughty.
But I'm a Packer fan, living in Wisconsin, watching my team in the championship game. So, I lived up to all the stereotypes, donned a big foam hat of cheese, and checked out of reality for the day. And now I'm feeling mighty yucky. (Not nearly as yucky had we not won!) But, my body is not happy with me. And mentally, I'm beating myself up a bit.
What do Cheeseheads have for lunch on Superbowl Sunday? Well, brats with grilled onions and kraut with a side of deep fried cheese curds, of course!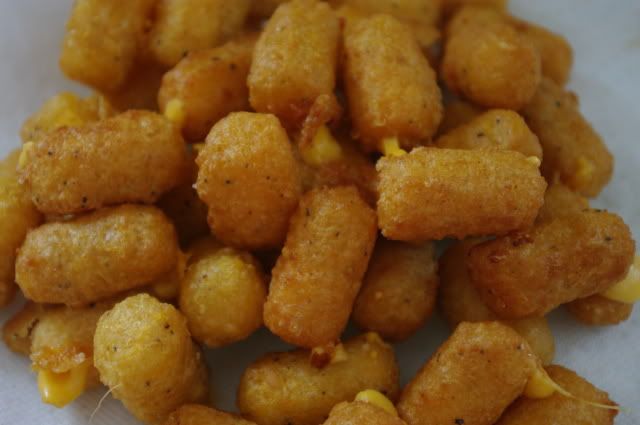 And then there were the dips....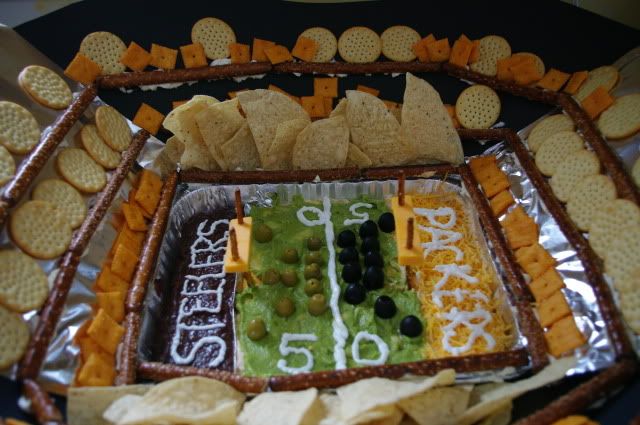 I did try to redeem myself with the black bean dip over there. And then I tried a healthy version of
jalapeno poppers
. And they were pretty good! But it wasn't enough to undo what these little
beauties
did to me.
I could've done much better with a little more planning. So today I'm planning my menu out for the entire week. Because left to my own spur of the moment decisions...it ain't pretty!